Join us for the 39th annual Pasadena Area CROP Hunger Walk on Sunday, November 8, 2015
CROP Hunger Walks are community-wide events sponsored by Church World Service and organized by local congregations or groups to raise funds to end hunger at home and around the world.
DID YOU KNOW?
Our own, Holy Family Giving Bank is one of the six recipients of the walk!
Location: Flintridge Preparatory School, 4543 Crown Avenue, La Cañada Flintridge, CA 91011
Registration: 1:00 p.m., Walk: 1:30 p.m.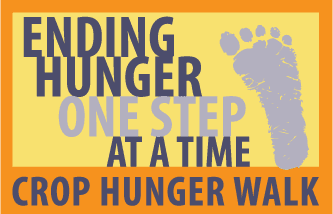 To sign up or to donate, click here!