Are you interested in becoming more involved in our community?
Would you like to help end homelessness?
The Holy Family Church Youth Ministry would like to invite you to cook for and serve our brother and sisters at Union Station.  Union Station is the largest soup kitchen in San Gabriel—serving breakfast, lunch and dinner to the residents.  We will be serving dinner to the residents on the 4th Thursday of every month.  Their mission is to help, men, women, and children rebuild their lives and to end homelessness.   Jesus reminds us that "when I was hungry, you gave me to eat and when I was thirsty you gave me to drink."  God calls us to live out these values in our lives and to reach out and help our neighbor.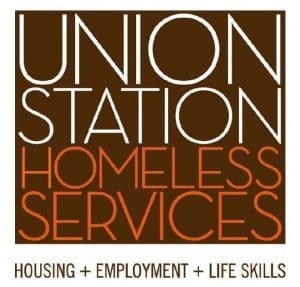 When you use the link you will not only be signing up to help prepare and serve a meal, you will also be contributing to the makings for the meal.  Because Union Station Kitchen is so small we limit the number of participants to seven plus one adult.
3 people each need to bring 1 large bag of frozen chicken, breasts, thighs, wings, etc.  (the kind one can purchase at a club-type store)
1 person to bring 60 ripe bananas
1 person to bring 60 dinner rolls and a pound of butter
1 person to bring 2 number 10 cans (yes, the great big ones, #10) of vegetables (canned corn, or green beans, or mixed vegetables)
1 person to bring 60 Popsicles or ice-cream during the summer or cookies/cupcakes during the winter
So, if you would like to help us kick off our year at Union Station, please use our Sign Up Genius.
For more information please contact Dawn at 626-403-6128 or dponnet@holyfamily.org.