Welcome to CROSSWALK Middle School Ministry!
Middle school is a time of transition and transformation, moving from elementary school and getting ready for high school all at the same time. CROSSWALK Middle School Ministry is a welcoming, exciting, fun community of sixth, seventh and eighth grade youth who gather weekly for formation, friendship, fun,  and service. Join us as we learn together how to better love God, our neighbors and ourselves through study of Scripture, knowledge of our faith tradition, service and  and our commitment to joyful discipleship. Two weeks out of the month we focus on the Spiritual and Corporal Works of Mercy.  The other two weeks are more catechtical.  Our purpose is to inspire youth to know Jesus and empower them grow as engaged disciples.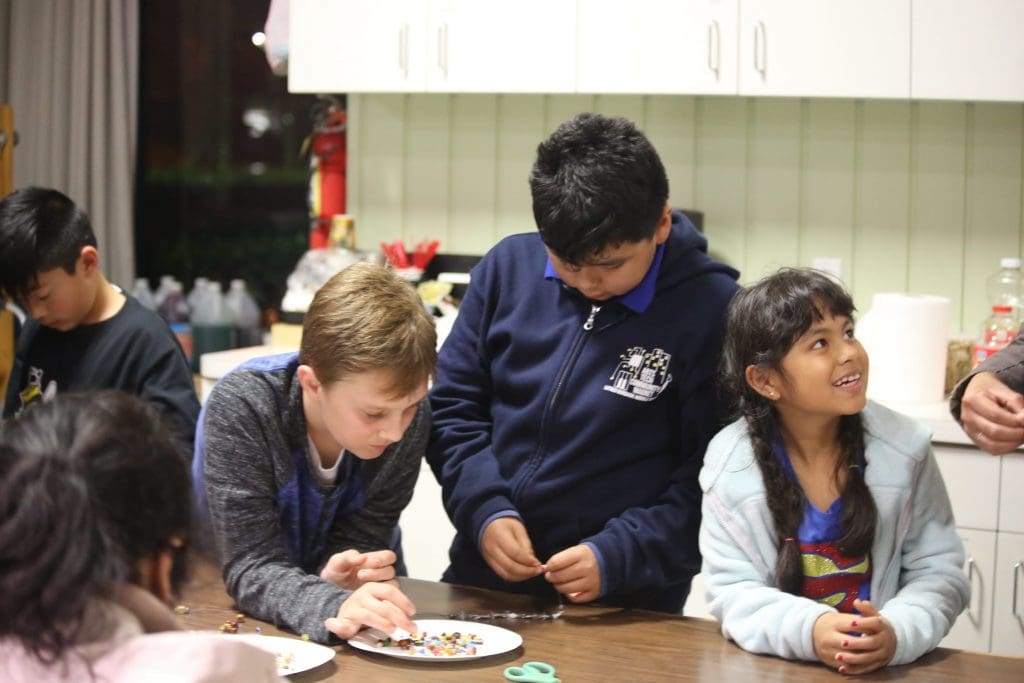 We believe that God made each and every one of us unique but interconnected parts of the same body of Christ. We ask that all the youth who attend our ministry make a commitment to coming regularly and participating.  That way when you leave at the end of the session you know more than when you came in and are ready to turn that knowledge into acts of love in your daily life.
CROSSWALK Middle School Ministry meets in the Eden Center on Wednesday nights from 7:00pm-8:30pm and Thursday afternoons from 3:30pm-5:00pm.
To register or for more information please call 626-403-6128 or dponnet@holyfamily.org