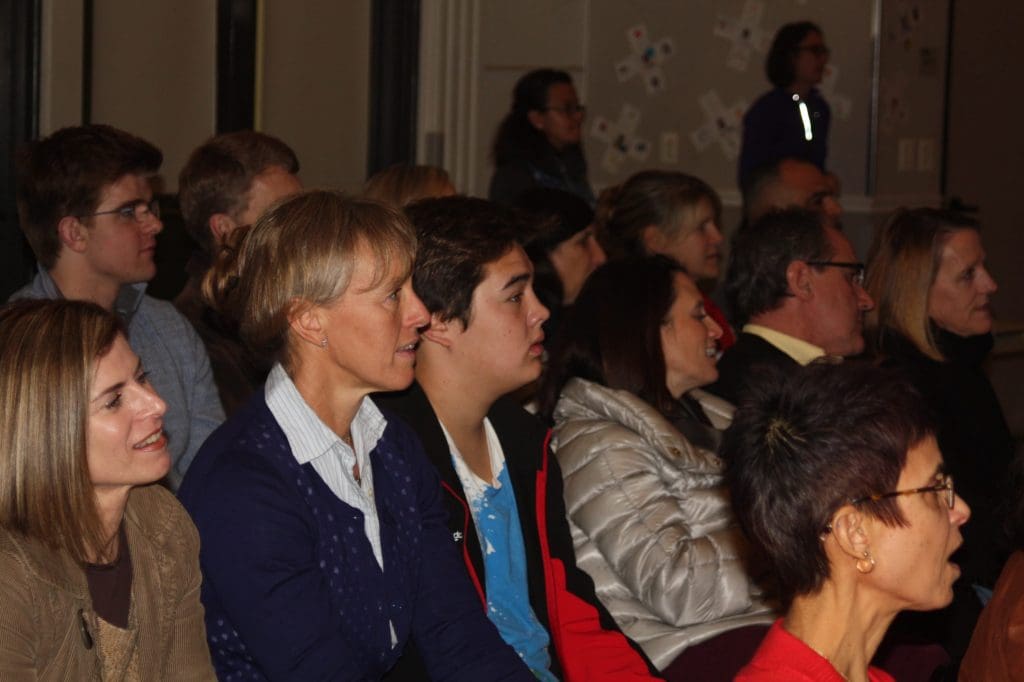 We believe making disciples is the primary function of the Confirmation Preparation.  A few years ago a group of committed parents, catechists and youth ministry people gathered to make plans for a meaningful and enriching confirmation preparation.  Over and over again we read, discussed and discovered; if you want teen disciples –work with the teens AND their families.  Discipleship begins at home.
Faith formation is part of what we do as Catholic families of faith. We ask Parents to attend 4 of the Adult Faith Formation sessions.
Parents who would like their teens to prepare for the sacrament of confirmation make a commitment to their teen, to the parish community and to themselves to be a part of this preparation period. This includes:
Keeping your teen and all those preparing for the Sacrament of Confirmation in prayer
Attending twelve sessions (six each year)
Helping your teen participate in a liturgical ministry
Volunteering: This year we need a parent to be present in each class with the catechist as the classes will be via zoom.
Please contact Sally Cunningham Youth Ministry scunningham@holyfamily.org.