We have not yet heard from the Bishop's Office, however we believe this date will be postponed.  
Confirmation Date:  Friday, May 1, 2020
Reconciliation Service:  Sunday,  April 26, 2020, at 7:00pm 
Rehearsal: Tuesday, April 28, 7:30 pm
Confirmation Prelate:   Bishop David O'Connell
On the day of the Confirmation ceremony we usually…
Candidates and Sponsors, Gather in the Hall one hour before
Group Photo
Walk into the church 15 minutes before the Liturgy begins
Individual photos following the ceremony
Pick up certificate
Confirmation Dress Code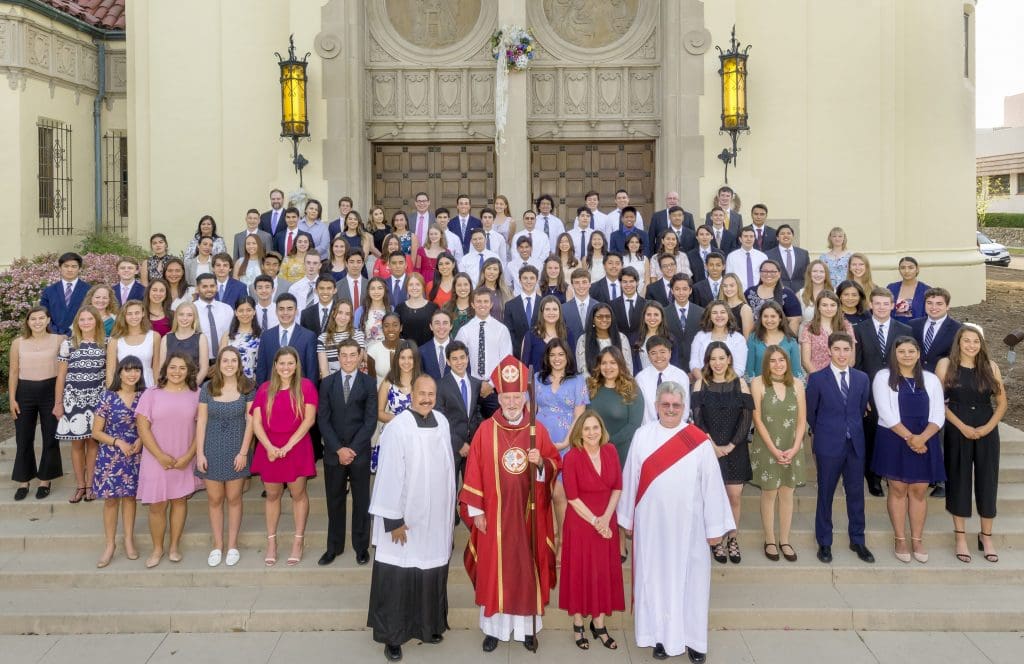 This is the day!  Wear your Sunday-best–Dressy Dress…Think Church, modest, respectful, note, however, you will be standing for a long time therefore plan for the right shoes.
Women
Please choose a modest dress, blouse with a skirt, or shirt with dress slacks– not too tight, not too low, not too short, not see-through, no spaghetti straps, no miniskirts, no sheer shirts with under garments exposed, no bear mid-drifts.  The length of the dress or skirt should be just above the knee or longer.
Men
White shirt and tie with dark slacks and dark dress shoes (no baggy oversized pants, low riders, T-Shirts or athletic wear).