Welcome to Holy Week!
Holy Week begins on Palm Sunday, when we remember and celebrate Jesus' triumphant entry into Jerusalem, continues through to sadness, betrayal and death, and ends again in triumph with the resurrection of our Lord! Holy Week is the most important time in our Church year; we spent forty days (Lent) preparing for it and we will spend FIFTY DAYS (that's right!) celebrating it. Here are some facts, resources, and activities for you and your family.
Easter Crafts
Paper Lily
Craft – these would make wonderful decorations for your Easter table
Get to know Lacy at her blog and see other great, faith-based craft ideas!
Easter Dessert & Snack Recipes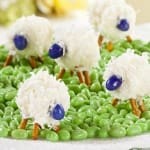 Marshmallow Lambs – recipe here
Crown of Thorns Snack – recipe here
Resurrection Rolls – recipe here
Facts & Information about Easter Triduum
Triduum means "three days." At Easter this refers to the three day period that starts with Holy Thursday and ends on Easter Sunday. Easter Triduum follows the Jewish way of marking time, in which the new day begins in the evening.

It's pronounced trih-do-um

Here is a great video to watch that explains each day of the Triduum in a concise, helpful way: Busted Halo – Holy Week in Two Minutes
Did you know that Easter lasts 50 DAYS? Most everyone knows that Lent, the period of preparation for Easter, lasts 40 days but most people do not know that Easter begins on Easter Sunday and lasts through until the Feast of Pentecost! As Catholics we have a bad habit of always remembering times of fasting and penance and not times of celebration and feasting. Let's do our best this year to keep the Easter spirit alive in our hearts and in our deeds through the whole Easter Season!
Triduum Activities to do with your family!
Attend Masses/services together throughout the Triduum. Go to Holy Family's main website to find dates and times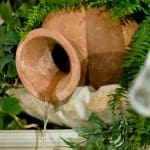 Holy Thursday
Read the story of the Last Supper. Have a special meal on Holy Thursday that includes bread/wine (or grape juice for the younger children).
Parents: share with your children your experience of the Eucharist and what it means to you.
Teens: if you have younger siblings, share with them about your experience of 1st Eucharist and, if they're old enough, invite them to do the same!
Both: Before or after the meal, wash each others feet (all you need is a basin, a towel, and feet!) Talk about parent-child bonding!
Good Friday
Many Catholics make a point of turning off all electronics and, in some cases, electricity during the hours of 12noon and 3pm (the hours during which Jesus was being crucified according to Scripture).
Teens/Parents: Make this a night where you turn off your technology and spends time together reflecting on Jesus by sharing stories of his life that are meaningful to you.
Teens: Turn off your phone/tablet/etc while you are in school today. Spend the time you would be text-ing in prayer and reflection. Or if you have to use your phone spend your time on Instagram posting pictures that have meaning to your faith life.
Parents: If you have religious icons (crosses, saint images, etc) featured prominently in your home consider taking them down and leaving the space empty. This is a powerful reminder for you that something drastic has happened in the world.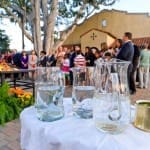 Holy Saturday/Easter Vigil
This is the night when many people who have chosen to become Catholic will receive the sacrament of baptism. If you cannot attend the Easter Vigil Service ask your parents to share with you stories of your baptism!
Teens: Easter is a time when we remember how our Lord served and continues to serve us through the blessed Eucharist. There are three ways to give: time, talent and treasure! This Easter think about how you can use your time (spend time with elderly relatives, volunteer at a soup kitchen), talent (comfort a friend who is feeling down, entertain your parents with some jokes) and treasure (donating your old clothes, books, etc) to make a difference in someone's life!
Easter Sunday
Attend Easter Sunday Mass with your family!
Teens: Host an Easter-egg hunt for the younger children in your home (siblings, cousins, etc). With the candy put a short prayer or a positive note of encouragement in each egg! Help your parents cook and clean up from the Easter meal! Lead the blessing of the meal!
Parents: Today is a day of joy and rejoicing! Find an opportunity today to share with your children how much you love and appreciate them (they may be so moved they'll return the favor!)
Both: Watch this beautiful, inspiring video about the meaning of the Resurrection – Christ is Risen! (He is Risen, Indeed)