Whether you're in middle school or high school, Holy Family has a ministry just for you.
The COVID 19 crisis continues to challenge us.
In the fall it is our hope is that we will gather in person, however, we will make decisions based on the directions from the archdiocese, and state and local health guidelines.
We will continue to keep the safety of our community a priority and will serve appropriately.
---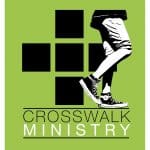 CrossWalk Middle school is a time of transition and transformation, moving from elementary school and getting ready for high school all at the same time. Middle School Ministry is a dynamic service-based program designed for 6th, 7th and 8th graders and their families. Each year we look at the various corporal and spiritual works of mercy.
If you would like more information about our CrossWalk Middle School program, please click here.
---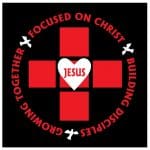 Confirmation Sacramental preparation is a two-year process, which includes teens, sponsors, parents and families. The Confirmation process includes formation, service, interviews, retreats, liturgical rites, and the social activities we call Community Life. Teens typically begin the Confirmation process at Holy Family during their freshman year in high school and receive the Sacrament during the Easter Season of their sophomore year; however, any teen in high school may participate in the process during their high school years.
If you are interested in preparation process, please click here.
---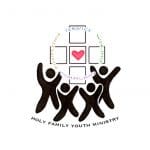 Holy Family Youth Ministry is a Catholic youth group open to high school students of all faiths. Our Youth Ministry is a comprehensive youth program grounded in the mission of Jesus and the Church, directed toward growth as loving Christian disciples. Holy Family Youth Ministry affords the young people of our parish many exciting opportunities for spiritual reflection, growth, and community in an exciting and fun environment.
If Holy Family Youth Ministry might be the place for you, please click here for more information.