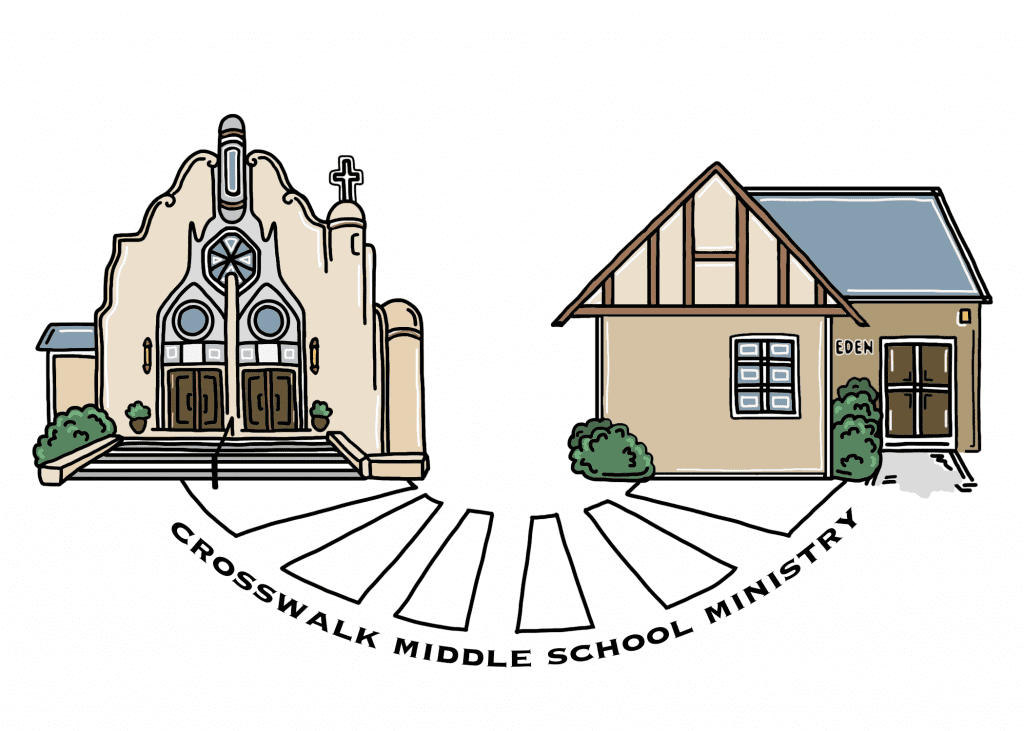 About Us
CrossWalk Middle School Ministry (MSM) is a dynamic, service-based youth ministry program designed
for all 6th, 7th, and 8th grade youth. We seek to inspire middle schoolers to know Jesus and empower them to live as engaged, joyful disciples. We meet once a month to discuss how we can reach out to those in need and together perform the corporal and spiritual works of mercy by participating in service projects.

​Come Walk with Us!
---
WHEN – one Sunday per month, usually 3:30-5:00 pm (see the Schedule for exact dates)
Please try to be on time 3:30 pm SHARP! We sometimes have projects that are very time-consuming and we don't like to run over, especially for people who want to attend the 5:30 Mass.
WHERE – Holy Family Eden Center
Eden is on the opposite side of Fremont Ave from the Church and Pastoral Center. The exact location is 1520 Fremont Ave. Just give us a call if you're having trouble finding it (626-403-6148)!
HOW – CrossWalk provides almost everything needed for each service project!
You just need to bring your creativity and enthusiasm. We will collect Halloween Candy for the troops and our Box of Joy project, as well as hygiene items for the people who come and use the Shower of Hope. (You will learn more about that very shortly!) One other exception would be if we do a drive of some kind collecting "gently used" items.
FEES & REGISTRATION
If you are Holy Family parishioners, there is a $150 fee to participate in CrossWalk each year (Sept-May). If you are coming from another parish, the fee is $200. Checks can be made to "Holy Family Church" and mailed to the parish Pastoral Center (1527 Fremont Ave) or paid to Youth Ministry through the Holy Family Online Giving page. Please don't let financial need keep you from joining us! Let us know if you need accommodations or scholarships.
Please visit our Registration page for more information and to sign up.
---
---