How are we courageous?
Isaiah 41:10
Do not fear: I am with you; do not be anxious: I am your God. do not be anxious: I am your God. I will strengthen you, I will help you, I will uphold you with my victorious right hand.
Let us quiet ourselves and breathe slowly
Dear Lord, We pray that we will have Prudence to know and do the right thing, Justice to act in a fair manner even when it is difficult and inconvenient, Temperance to have self control and restraint, and Fortitude to resist temptations. We pray that our faith is increased. We pray for Hope to drive our desire to grow our relationship with you Lord. Please God help us Love our neighbor and be aware of others especially when they are having troubles and difficulties. Amen
Give me Courage
 To think before I act
 To learn to Pray
 Faith to know you
 Hope to grow 
 Love to see my neighbor
 And the Courage to help or ask for help.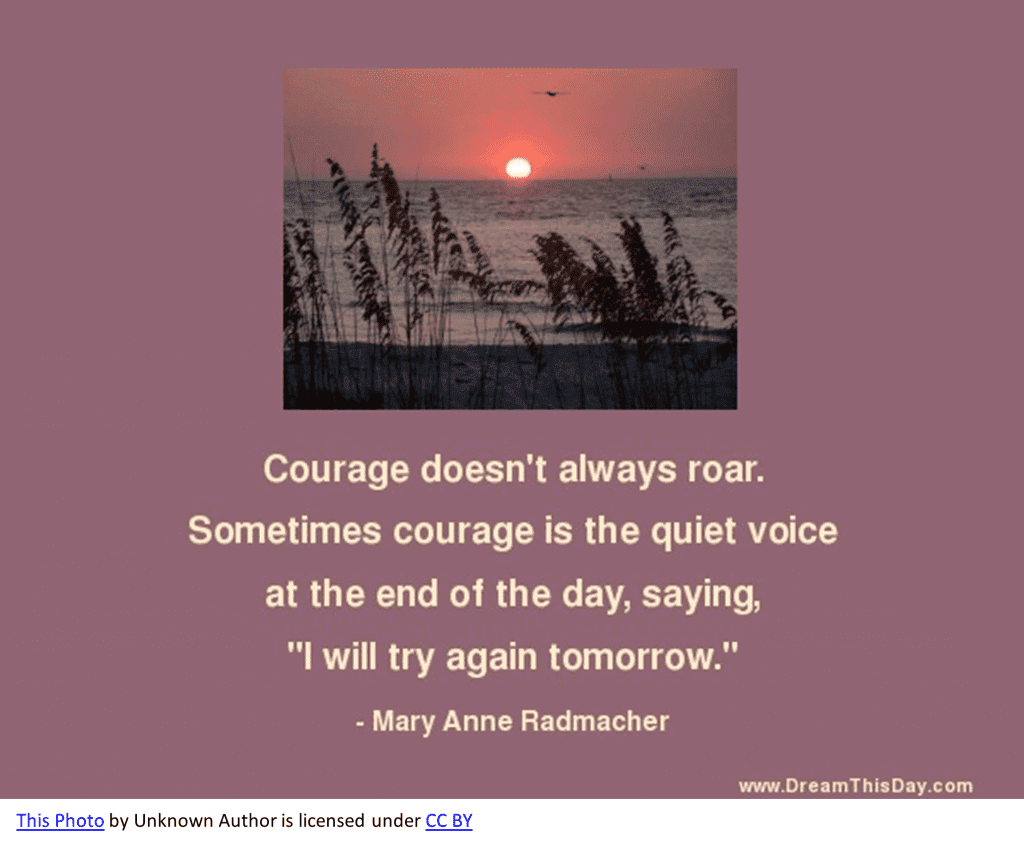 Reflection on Courage:
Let us notice those around us and be aware if they are experiencing difficulty. As teens we are so aware of all the temptations around us. It is so easy to go with the flow and not stop to think before making a decision. There are so many choices to make: whether I drink, take drugs, listen to my parents or ignore their advice, hang out with the cool group, live chastely not have sex.
What can I do to make good decisions? Is it easy to see God's presence in the things I do. If I pray will God be able to help me perhaps stop me from making poor choices? Can I take a step back and look at both sides of an issue before I jump in? Can I think ahead to what my decision may entail, what the consequences might be of my actions, and what would those people I respect think of how I acted.
Let us take stock of those around us. Let us appreciate them for all they do.