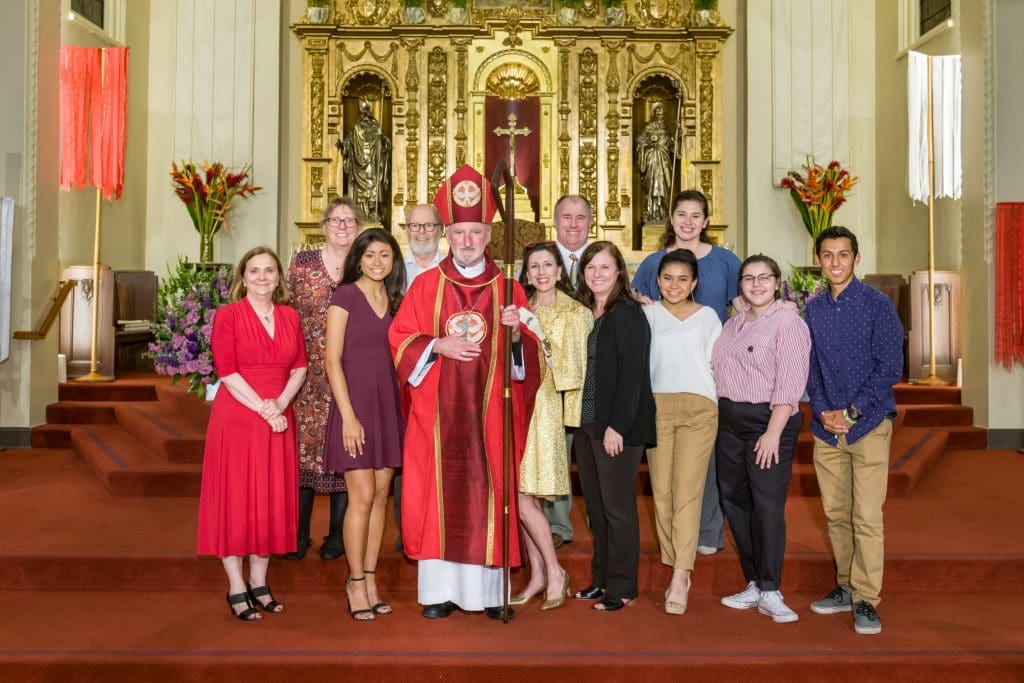 Fr Joe O'Neill  Fr Joe arrived in Holy Family Parish on July 3rd this year. He comes from a little village called Ballybrittas in County Laois in the Republic of Ireland. My parents are retired and both alive and well and I have two sisters and one brother. I qualified as a Mechanical Engineer after High School but I never worked as an Engineer. Instead, I began my studies for the Priesthood in St Patrick's College in Carlow. I was ordained a priest in July 1998. I have worked as a High School Chaplain, and as an Associate Pastor in a number of Parishes. While waiting to come to America (my Visa was held up for months) I worked with a Deaf Community in Dublin. It was quite a challenge to learn and use Sign Language to communicate and pray with my deaf friends but I did make good progress! I am enjoying my time in Holy Family Parish and am making good progress in learning 'American.'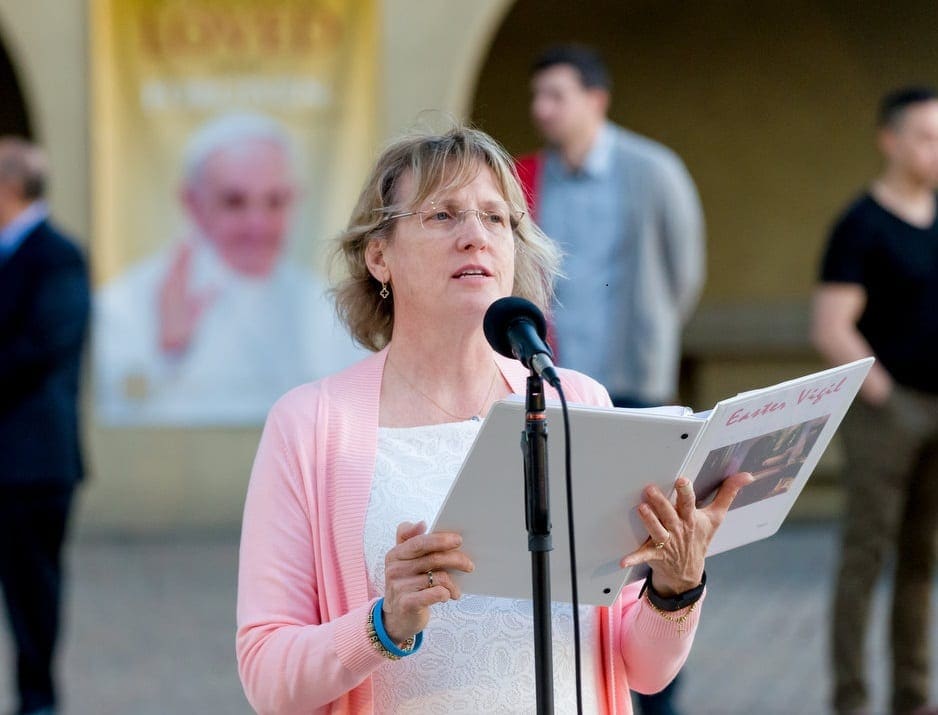 Dawn Ponnet  Dawn grew up in Highland Park in St. Ignatius parish.  During high school she began her catechetical career by volunteering in Religious Education.  During college Dawn worked as a part-time Youth Minister at her home parish.  In the summer of 1980 Dawn married Frank.  The next fall she began teaching at Our Lady of Loretto.  For the next few years she taught Religion at a few Catholic high schools in the area.  She left teaching to begin a family.  In 1990, Frank and Dawn heard of an opening for a Youth Minister at Holy Family they applied and have been working at Holy Family ever since.  Dawn has worked in both youth and adult formation ministries.  Dawn attended, Pasadena City College, Cal State LA, USC and Mount Saint Mary's.  Dawn and Frank have two young adult children, Luke and Anastasia.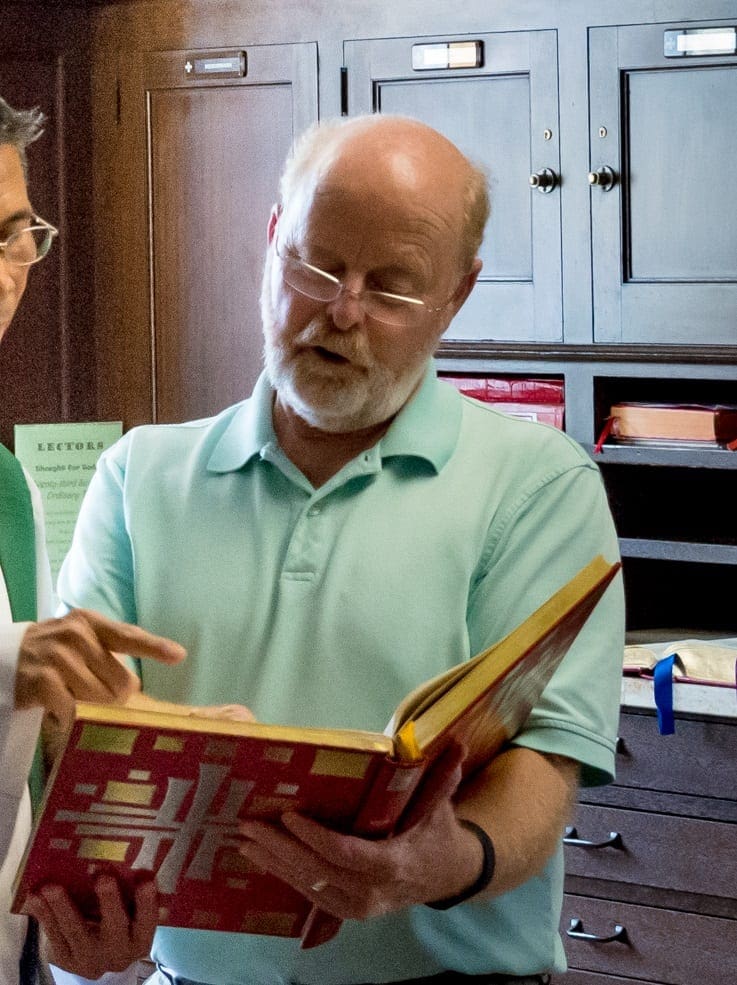 Frank Ponnet  Frank grew up in St. Luke's parish in Temple City.  At a vocation talk in grammar school Frank was inspired to become a missionary.  Frank attend Our Lady Queen of Angels Seminary High School and St. John's Seminary College.  After college, Frank spent one year in Boston discerning if he wanted to join Maryknoll.  After a year at Maryknoll he returned to Southern California and began teaching in Catholic high schools.  In 1980, he married Dawn.  In 1990 he began working at Holy Family as the Director of Initiation and as the Liturgy Director.  Frank enjoys spending time with Dawn, Luke and Stacey and also with his large family, many of whom live close by.
Marisa Moonilal joined the staff and community of Holy Family in the Spring of 2017, providing administrative and spiritual formation support for Youth Ministry and the "Trinity" Young Adult Ministry.  She comes to Holy Family after studying theology at Loyola Marymount and serving in various ministry capacities with teens and young adults.  Her interests include helping others be open to genuinely encountering the God of love and discovering their unique gifts and talents to better serve others.  When she's not hitting the books for graduate school or spending time with family and friends, she likes to dance.  Marisa looks forward to journeying with the Holy Family community as she continues to grow in greater love of God and others.