"Let us not grow tired of doing good, for in due time we shall reap our harvest, if we do not give up.
So then, while we have the opportunity, let us do good to all." – Galatians 6:9-10a
Serving others is one way that we can put our faith into action. As a way to experience and grow in this way of living out our faith, we ask that each Confirmation family completes at least one service project of fours hours or more (consecutive hours or separate times). Each teen then needs to complete a Service Reflection about their experience and turn it in at least one month before Confirmation Day (or sooner–no need to wait!). We highly recommend that teens complete this reflection right after finishing their time of service so that it's fresh in their minds.
The opportunities to serve in our community are endless! The numerous ministries at Holy Family Church and the needs of our local communities provide various options for candidates and their families to find meaningful ways to serve together. It is our hope that each household will be generous and find a good match for their interests and their calling from God, who showed us that loving your neighbor is essential.
Confirmation Group Leaders: As our program is growing we need additional assistance. One of the ways to help is to become a small group leader. Each candidate is assigned a small group to create a sense of belonging when they start Confirmation. They remain with that group throughout the process. A group leader's responsibilities are as follows: A couple of days prior to the session they will receive an overview of what we are covering. Generally there is a short topic presentation and we then break into small group discussions. You will receive the discussion questions and your role is to draw the candidates out and try to get them to discuss each question.
Union Station: Join us on the 1st Thursday of each month as we cook food in St. Joseph Center and bring it over to the Adult Center. While dinner is in the oven, we talk a little about homelessness and hunger. We meet at 4:30 pm in St Joseph's and complete the cooking by 6pm in order to deliver the meals for 6:30 pm. Please sign up to provide food on the Signup Genius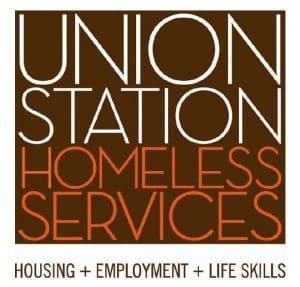 Holy Family Giving Bank: It's a place that utilizes its various connections and overall space to help our brothers and sisters on the street. Whether it be food or clothing, the Giving Bank is a vibrant, communal space here to help those who are without basic necessities to get through the day. For more information about the Giving Bank and how you can help, please contact our Director of Community Services, Marlene Moore, at 626-403-6140 or marlenemoore@holyfamily.org.
Adopt-A-Family: We are providing for more than 75 families this Christmas. Please could you deliver gift cards to help us with this effort. You can be imaginative in what the gift cards may be for! Help us make these families Christmas special. Please deliver them by December 16. Thank you.
Religious Education assistance needed Sundays 7:50 am -9:15 am. Please contact Colette Villegas: cvillegas@holyfamily.org for more information.
This page will be continuously updated to reflect current and new opportunities. As we continue to develop this page, we hope to add a weekend mission project, the "Get on the Bus" campaign, the St. Joseph's Table, and more! We welcome your suggestions for innovative opportunities to serve others.
"If you can't feed a hundred people, then just feed one." – Mother Teresa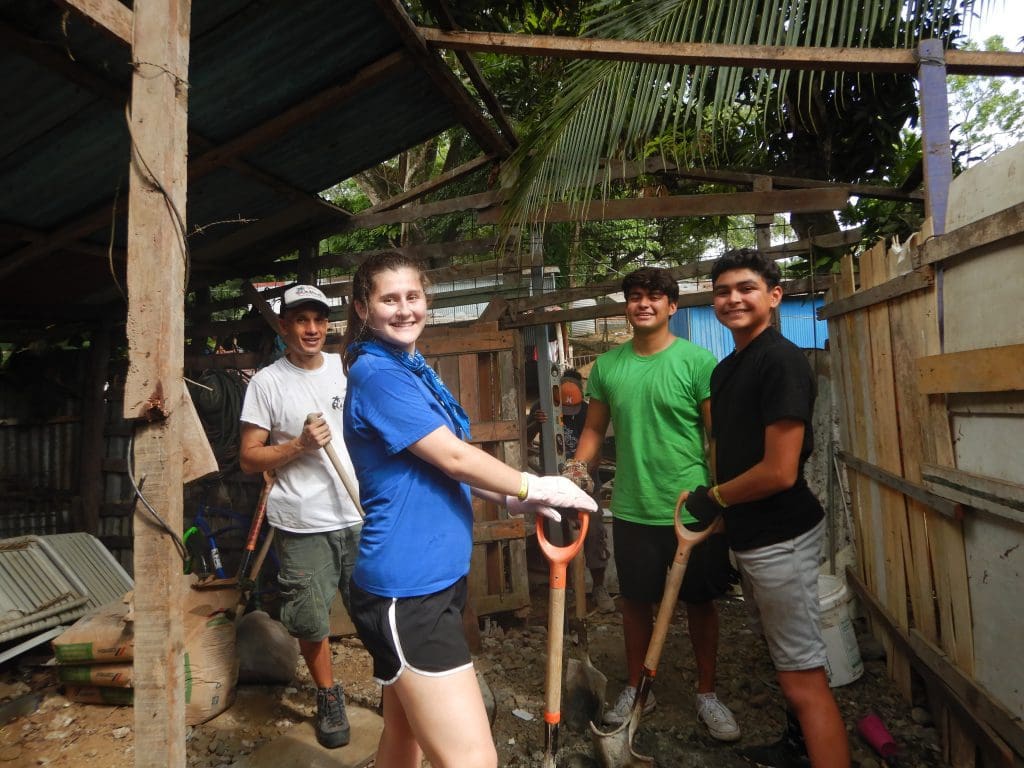 MISSION TRIPS
In early Fall, we outline our upcoming Mission Trips. We aim to have three opportunities:
A Middle School Domestic Mission – local, for those going into 6th grade, 7th grade, and beyond
A Younger High School Domestic Mission – for those going into 8th grade, 9th grade, and beyond
An Older High School International Mission* – for those going into 10th grade and beyond
* We hope to resume international missions in 2024.

ONGOING
St. Francis Center: As soon as it is deemed safe, we will resume this service.
The mission of St. Francis Center is to serve homeless and near homeless families and individuals in the undeserved neighborhoods of Greater Los Angeles in the manner of St. Francis of Assisi. The center is located just west of LA Live (about eight blocks away), where many homeless people gather. There are opportunities all the time! Visit this link and volunteer as a family: https://www.stfranciscenterla.org/volunteers/ There are several Holy Family parishioners who dedicate time and talent to the St. Francis Center, including William Griggs and Jay Krueger. Deacon Jay is willing to escort you to St. Francis Center when he goes on the second and fourth Saturday of the month. You may contact Jay at jaykrueger@hardrockers.com
"Unless someone like you cares a whole awful lot, nothing is going to get better. It's not." Dr. Seuss
OTHER OPPORTUNITIES
Children's Hunger Fund (Christian organization)
Elizabeth House (Christian Organization)
"I hope you will judge yourselves not on your professional accomplishments alone, but also on how well you have addressed the world's deepest inequities…on how well you treated people a world away who have nothing in common with you but your humanity." Bill Gates